Due to the public health situation with COVID-19, Lady of the Lake has decided to cancel all camps for 2020. The safety and health of the campers and staff are our top priority. Family camp will contact all registered campers with information on how to obtain a full refund. Those who would like to donate money to support the musicians, callers and staff, as well as N-Sid-Sen, can find information on the Lady of the Lake homepage. We look forward to sharing the dance floor with you again. Stay safe and healthy!
Karen and the Family Camp committee
---
Family Week — August 9 – 15, 2020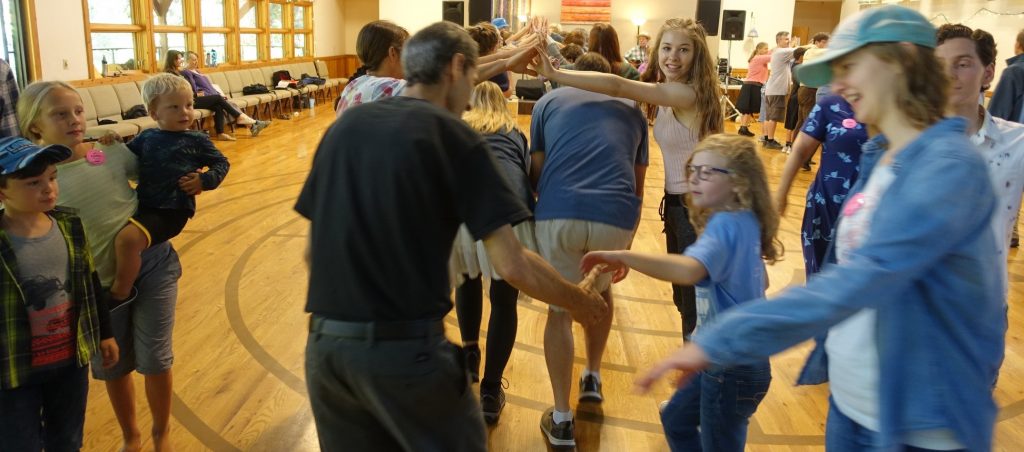 Come Join the Fun!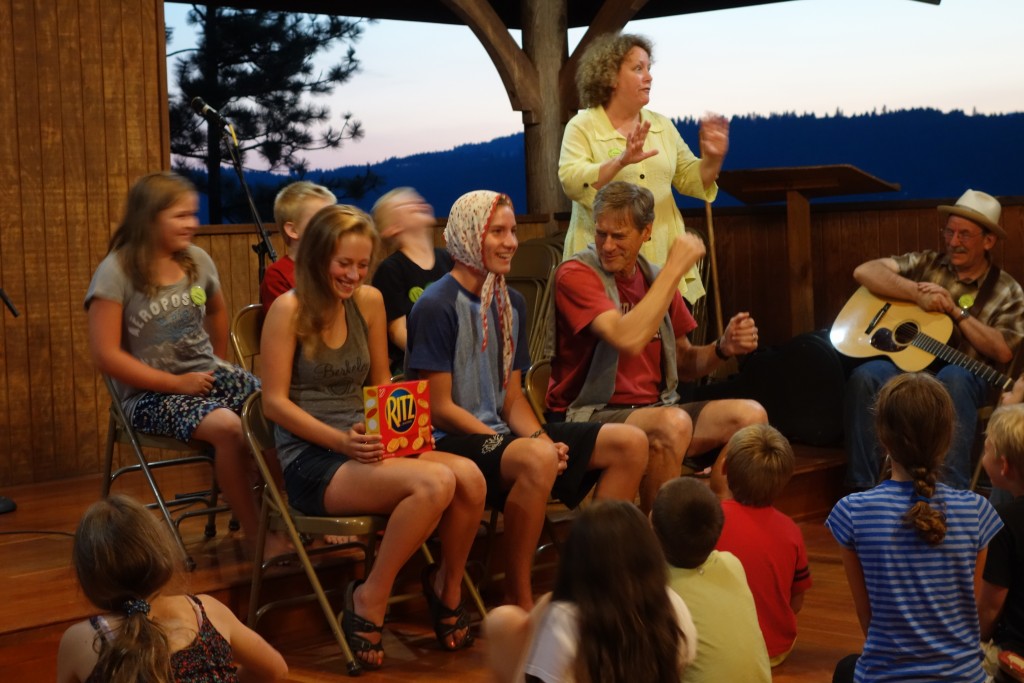 At Lady of the Lake Family Week on the shores of Lake Coeur d'Alene in North Idaho, families learn and play together. Daily age-based workshops in art, dance, singing, music and more, highlight a busy day finishing with hours on the beach, swimming, sailing, hiking or just relaxing.
We have a great staff lined up for 2020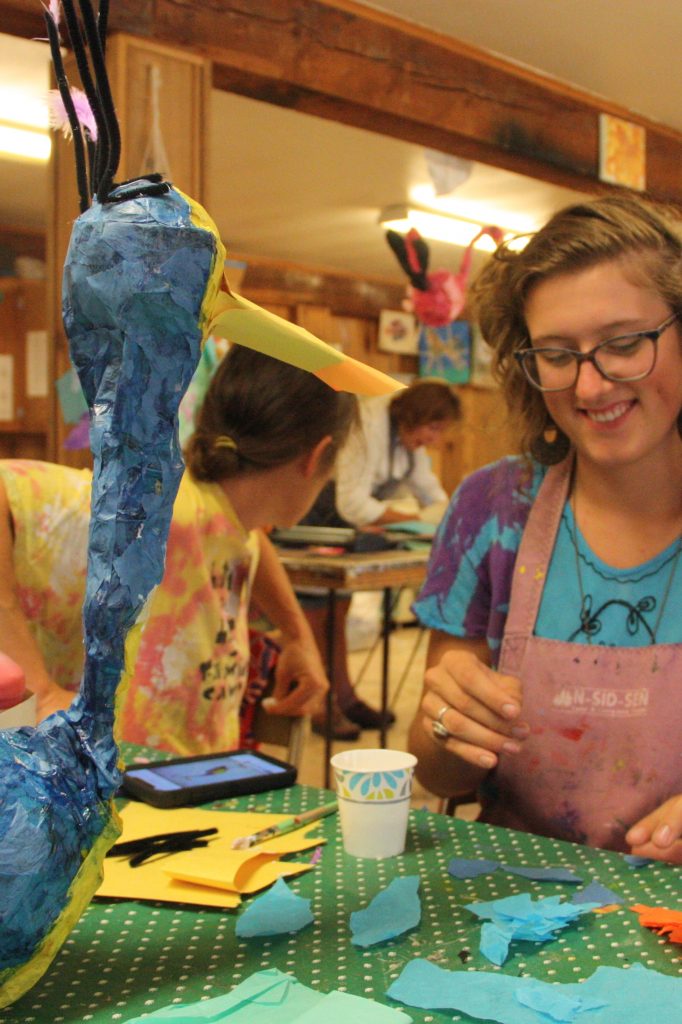 Half Pelican band – Andy Reiner and Joy Adams (website)
Greg and Jere Canote from Seattle, leading us in song at our family gatherings, and Jere teaching a Ukulele class
Wendy 'Perky Pants' Graham of Durango, Colorado will be our Community Dance leader (website). She knows all kinds of dances!
Susan Michaels from Vashon Island, Washington, sharing stories and calling contras
Darryl Thomas and Valerie Bergman will teach Hawaiian and hip-hop dancing.
Dawn Wagner is our art teacher.
Daily Schedule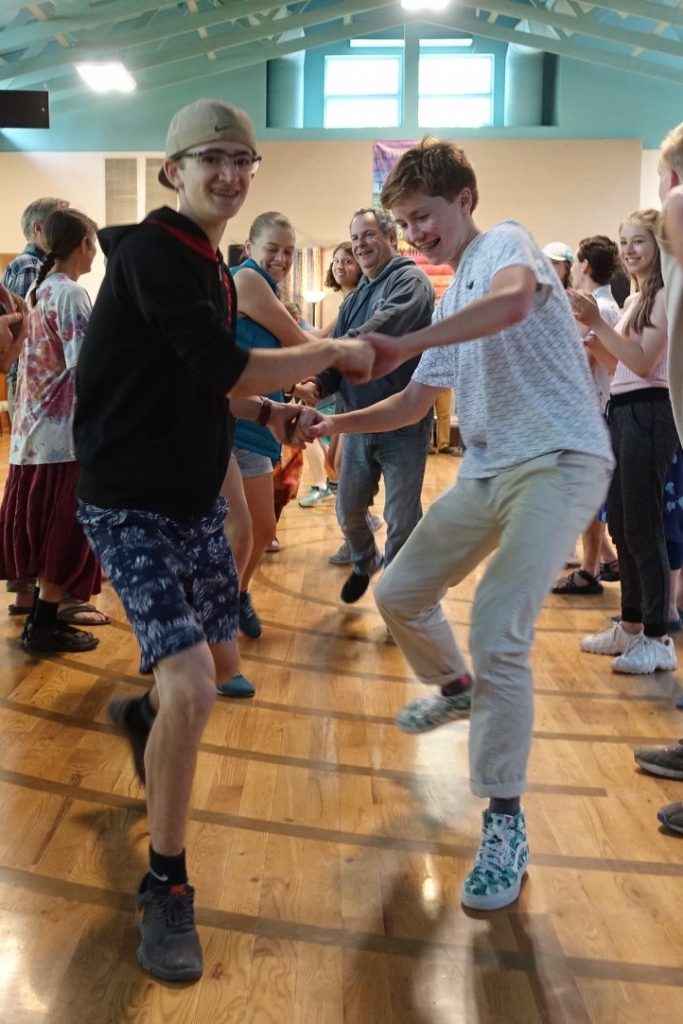 | | |
| --- | --- |
| 8 AM | breakfast |
| 9 AM | workshop session 1 |
| 10 AM | snack & family gathering |
| 11 AM | workshop session 2 |
| NOON | lunch |
| 1 PM | nap time, jam time, free time |
| 2 PM | workshop session 3 |
| 3 PM | free time and swimming |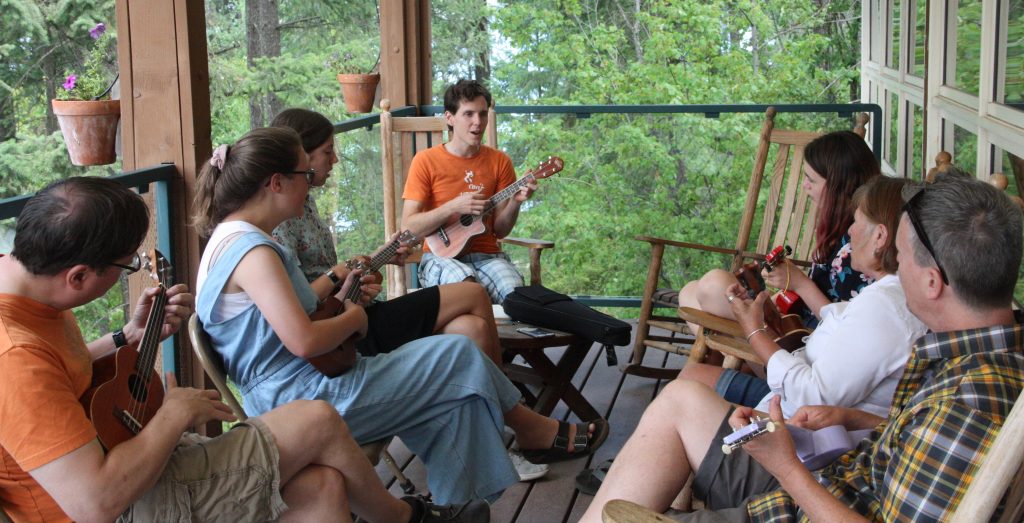 | | |
| --- | --- |
| 6 PM | dinner |
| 7:15 PM | family gathering |
| 8:30 PM | bed for 9 & under, community dance for 10 & older |
| 9:30 PM | bed for 10-12s, evening contra for teens & up |
Camp Information
On the scenic shores of Lake Coeur d'Alene in northern Idaho, lies the ideal location for the Lady of the Lake Music and Dance Camp. Come join us at Camp N-Sid-Sen, an idyllic 257 acres of tall pine and fir forest. There is nearly a mile of lake shore, hiking trails, boats and beach. The camp has a beautiful new dance hall, multiple workshop sites, clean, tidy cabins, delicious food and more.
Housing, Camping, and Food
Twelve cedar cabins sleep 6 to 12 people each. All have bunk beds with mattresses provided. Camping is available for those who prefer. Please let us know ahead of time because cabin assignments are prearranged.
Balanced meals include dairy products, meat and fish. Meatless alternatives and/or dairy free and/or gluten free are provided for those who specify these preferences at the time of registration. No other food needs or severe allergies will be accommodated. There is some refrigerator space available if you need to bring your own food.
See Family Week – Camper Info for more details.
Camp Fees – 2020
Early Registration Discount
To be eligible for the discount, by April 15th you must have registered, and paid minimum deposit of $100/person either online or by mail (postmarked by April 16th).
Payment in full is acceptable as well.
Canadian funds accepted at current exchange rates. Online payment now available (US dollars only).
Camp costs with discount and full amounts for the week in US Dollars:
| | | |
| --- | --- | --- |
| | Discount by 4/15 | Full (after 4/15) |
| Adult | $675 | $700 |
| Ages 13 – 18 | $630 | $655 |
| Ages 3 – 12 | $560* | $560* |
| Toddler | $150 | $150 |
*= Scholarships are available. Click here for details.
Note: Registration is not complete until we receive the minimum deposit of $100/person.
Pay online or send checks to:
Lady of the Lake – Family Week
PO Box 10478
Spokane, WA 99209

Cancellation Policy
For cancellations received at least 60 days prior to the start of camp, we will refund all deposits or payments received. For cancellations between 30 to 60 days prior to the start of camp we will retain the deposit amount. For cancellations less than 30 days before camp, no refund will be made.
For questions about this camp, please contact: Karen Dignan by email at familyweek@ladyofthelake.org
or by phone at (208) 597-6717.