June Week Staff – 2022 (June 19th – 25th)
Registration opening date March 1, 2022 at 7:00am PST.
Enrollment is on a first-come, first-served basis.
The Bands & Callers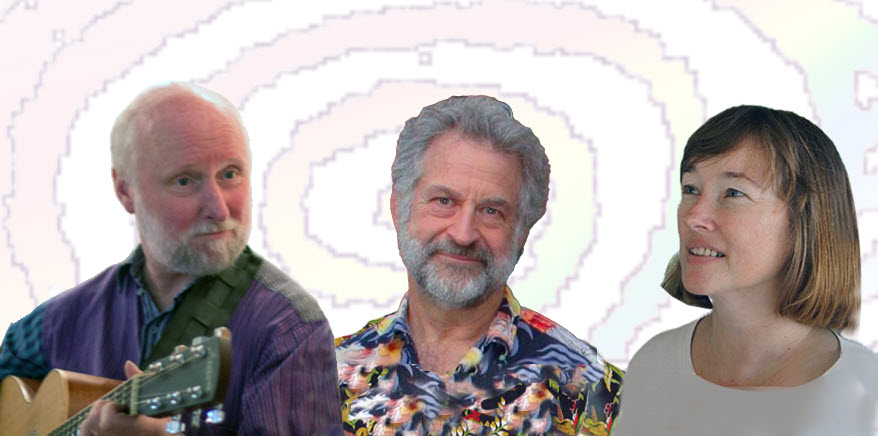 MOMENTUM
Momentum comprises some serious talent!! Dave Bartley spins magic on the guitar, mandolin, cittern, and more, playing music ranging from English, contras, rock-and-roll, classical, and Balkan. It is difficult to count the number of bands in which he plays including Tricky Brits, Bag o'Tricks, KGB, and Contra Sutra. He is also a prolific dance tune composer. Anita Anderson is an extraordinary English country and contra dance pianist, playing with Tricky Brits, Bag o'Tricks and other Northwest bands. Jon Berger has been playing English country dance and contra music in the San Francisco Bay Area for decades. He is a member of Persons of Quality and formerly was in the contra band Flashpoint. His non-dance musical background includes three years with the Celtic rock band Tempest, and long ago in the English trad band Cyderman's Fancy. He currently plays in Heartwood Crossing, a rock band dabbling in country-western. There will be the opportunity this week to participate in music workshops with these fantastic musicians.
FINE COMPANIONS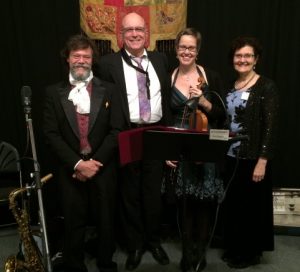 Betsy Branch on fiddle, Bill Tomczak on clarinet and saxophone, Erik Weberg on flute, Lisa Scott on piano are fine companions and they are an abundance of talent and exuberance. There will be lots of dreamy textures and rich harmonies, as well as plenty of laughter. They will be playing for ECD dancing (some daytime dance, and more in the evenings, and an ECD band workshop)
---
THE DAM BEAVERS
The Dam Beavers, a band with two vibrant musicians who have charmed the contra dance community with their energy and talent, Ben Schreiber and Scotty Leach. Scotty, playing piano and fiddle, has been immersed in music since he was born. He is one with his instrument, and energizes the dancers. Ben plays fiddle in a number of bands; Uncle Farmer, the Off Beats, and more. He shows a virtuosity and range that is mesmerizing. They will be playing for contra dancing and doing a week long band and instrument workshop. Fun awaits!
Callers
Cis Hinkle
Cis, hailing from Atlanta, is a well-known contra and square dance caller from coast to coast, a frequent presence at west coast dance weekends and weeks. Cis has delighted contra and square dancers since 1985 with her skilled teaching, welcoming manner, playful enthusiasm, and masterful selection of dances.
---
Will Mentor
Will, returning by popular request, will be calling contras and a daytime square workshop. Will Mentor, from Northern Vermont, is known for his clear teaching, upbeat wit, and relaxed stage presence. He loves to choreograph evenings with a variety of dances and tempos that at times surprise and always delight, all the while keeping intact his guiding caller's principle: "It's about the dancers!"
Kalia Kliban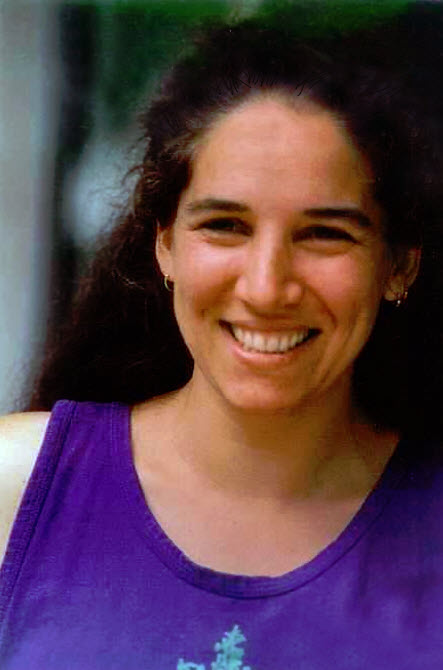 We are excited to welcome Kalia back to Lady of the Lake after receiving rave reviews from our English Country Dancers. She will be the English Country Dance caller at Lady of the Lake, as well as, teaching an English Callers workshop. Since the mid-80s, she has called and taught at dance camps and festivals across the country. She has taught Morris, Longsword, English and American clogging, English Country Dance and Contras. Her welcoming and relaxed teaching style has helped dancers of all levels experience the joy of traditional dance.
Sound
Ken Glastre and Roy Curet will be making sure the sound systems optimize the voices and music!
Medic
Frank Clayton will be our designated medical advisor, helping us all stay healthy.
Registration opens March 1, 2022 7:00am
---