---
Music and Dance Week — June 19 – 25, 2022
Registration is now closed.
Registration opening date March 1, 2022 at 7:00 am PST
Enrollment is on a first-come, first-served basis for the first 100 people
Housing only available during camp dates

COVID Notes as of March 8th: Covid-19 Vaccines AND Boosters are required – no exceptions.
Masks are not currently required for dancing and close contact. Of course, you are welcome to wear a mask. Camp N-Sid-Sen staff will be masked when around our campers and all of them will be vaccinated and boosted.
We are increasing enrollment to the first 110 people plus staff and committee (total of about 130). Numbers in the cabins will increase, though we will continue to leave the top bunks open so cabins will have a range of 4 – 6 people. Couples are with just one other couple.
If you have a positive COVID test within the 10 days preceding camp, or recent extended contact with a COVID-positive person, or any symptoms (including other illnesses), please do not come to camp — you will get a full refund. Questions email danceweek@ladyofthelake.org.
The Bands & Callers For Contra and English Country Dance
Momentum
Jon Berger
David Bartley
Anita Anderson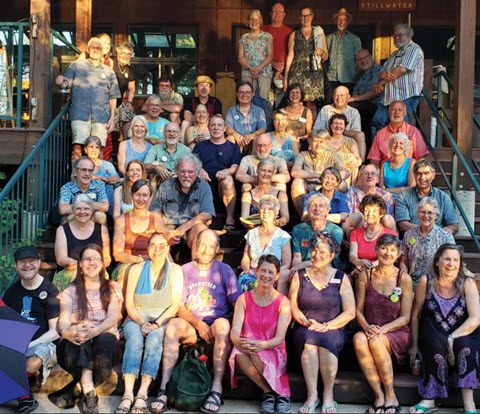 Dam Beavers
Ben Schreiber
Scotty Leach
Fine Companions
Betsy Branch
Bill Tomczak
Erik Weberg
Lisa Scott
CALLERS
Cis Hinkle
Will Mentor
Kalia Kliban
Calling update:
All calling will be gender-neutral using the terms "Robins" and "Larks."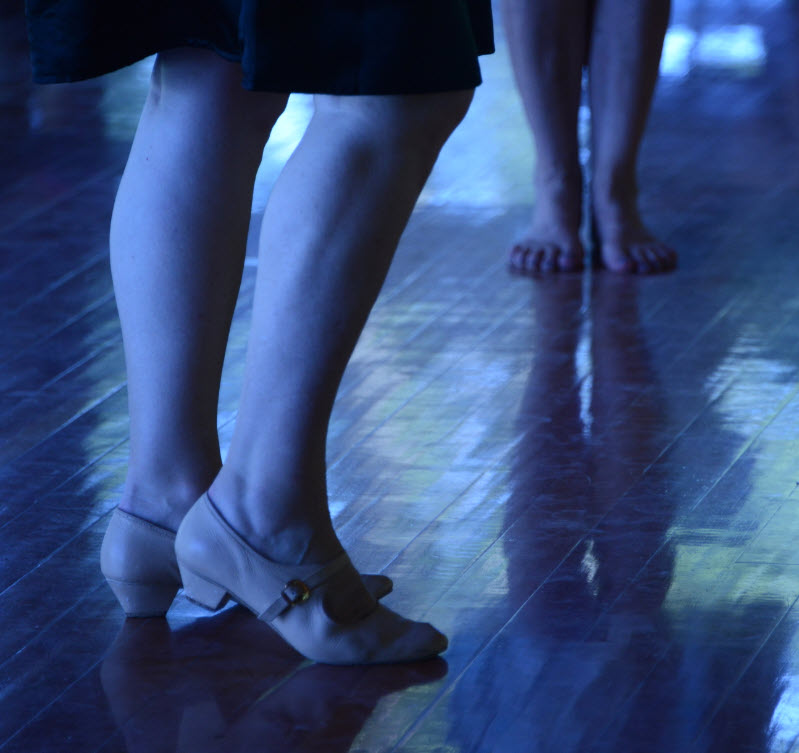 2022 Daily Schedule Highlights 9-5pm
3 Contra dances
2 English Country dances (ECD) (concurrent)
2 callers' workshops – 1 contra, 1 ECD
1 square dance
3 dance band/instrument workshops (1 is ECD)
1 singing workshop with Betsy Branch
Open contra band with Dam Beavers
Swimming, jamming, and napping
AND THEN !!!!!!
Every evening CONTRA DANCING from 8:00 – 11:15 pm!!!!

3-4 ECD dances 8:00 – 9:30 pm, running CONCURRENTLY with the contra dancing
Campers' night on Thursday
Rendezvous most evenings
Camp Information
On the scenic shores of Lake Coeur d'Alene in northern Idaho, lies the ideal location for the Lady of the Lake Music and Dance Camp. Come join us at Camp N-Sid-Sen, an idyllic 257 acres of tall pine and fir forest. There is nearly a mile of lake shore, hiking trails, boats and beach. The camp has a beautiful new dance hall, multiple workshop sites, clean, tidy cabins, delicious food and more
Housing, Camping, and Food
Twelve cedar cabins sleep 4 to 8 people each. All have bunk beds with mattresses provided. Camping is available for those who prefer. Please let us know ahead of time because cabin assignments are prearranged.
Balanced meals include dairy products, meat and fish. Meatless alternatives and/or dairy free and/or gluten free as well as vegan options are provided for those who specify these preferences at the time of registration. No other food needs or severe allergies will be accommodated. There is some refrigerator space available if you need to bring your own food.
2022 Camp Registration Fees
* You can pay online through PayPal – see 'Pay or Donate' in menu above (black band below logo)*
Adults (18+) $740 per person ($720 if camping)
Teens (12-17) $640 per person
Camp fee includes lodging, workshops, and meals beginning with Sunday evening dinner and ending with Saturday breakfast.
Airport Transportation: We can provide transportation to and from the Spokane Airport if you arrive before 2:00 p.m. on Sunday and depart after 2:00 p.m. on Saturday. There will be a fee of $40 for this service payable to Lady of the Lake.
Registration
Register early! Registration is limited to the first 90 who register on a first-come, first-served basis.
Cancellation Policy
For cancellations received at least 60 days prior to the start of camp, we will refund all but $50 per person. For cancellations between 30 to 60 days prior to the start of camp we will retain $100 per person. For cancellations less than 30 days before camp, no refund will be made.
If you are sick, please don't come to camp! Refund available. Contact us ASAP.

For questions about this camp, please contact