June Week Staff – 2023 (June 18th – 24th)
Registration opens January 15, 2023 at 7:00am PST.
Enrollment is on a first-come, first-served basis.
The Bands & Callers
The Figments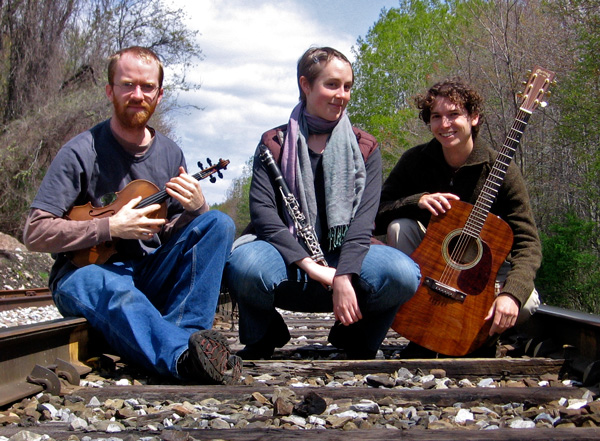 The Figments incorporate an eclectic mix of styles into their inspired performances of music for dancing or listening. Anna Patton, Owen Morrison, and Ethan Hazzard-Watkins grew up with music in their lives, and today they make dynamic, spontaneous. and electrifying music. They'll mesmerize whether grooving on old-time, Irish, or French Canadian fiddle tunes, improvising on jazz or swing numbers, or exploring nuances of a waltz or an elegant English country dance tune.
Campaign for Reel Time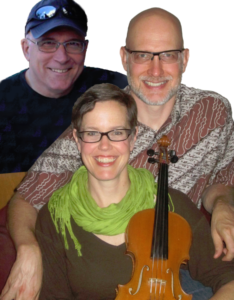 Campaign for Reel Time (aka C4RT) includes Betsy Branch on fiddle, Bill Tomczak on clarinet, and Mark Douglass on piano. This stunning combination brings a mix of instruments and improvisatory skills sure to provide stimulating and inventive dance music. Long time favorites of Lady of the Lake, this trio are adept at playing for contras and English Country dances and they do so with such energy and enthusiasm that they claim "we are having more fun than the dancers!"
Road Trip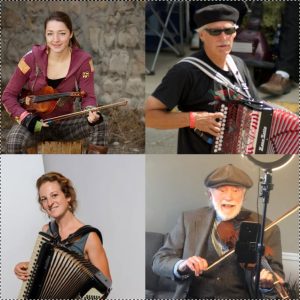 Road Trip is an eclectic group of musicians who, living in three parts of the country, have to travel to play together. They represent a variety of music styles from various places and cultures. David Romtvedt and his daughter Caitlin Belem are from Wyoming, and with button accordion, guitar, fiddle, and saxophone, they play a wonderful array of music from Spanish speaking cultures of the Americas (Brazil, Cuba, Tejano) to the Basque regions, to Cajun, and Quebecois. Fiddler Kevin Carr from the Bay Area is steeped in the contra dance world, notably in the legendary band Hillbillies from Mars. With fiddle and bagpipe, Kevin draws on Irish, Gaelic, and Quebecois traditions. Piano and accordion player Jenny Peterson grew up in Port Townsend, WA where she attended all the Centrum events. Living now in Portland, she teaches piano professionally and is adept at playing for a range of styles including classical, jazz, and blues.
---
Callers
David Millstone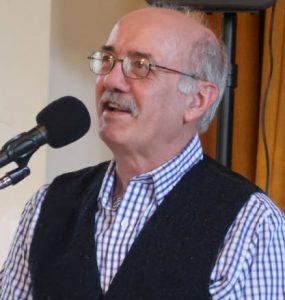 Lady of the Lake welcomes David Millstone for the first time. He brings a broad repertoire, a good sense of humor, and incredible knowledge giving context to all his dances. He will offer workshops in contras, advanced English country, and dance history. David began dancing in the 1970s to the calling of Dudley Laufman (credited with the revival of contemporary contradancing). David soon turned to calling, expanding his repertoire with traditional and contemporary contras and English country dances. In his 40 years of calling, he has traveled the world and been a part of major weekend and week camps in the US. His monthly contra dance in Norwich, VT that ran for 35 years reflects his commitment to community dancing. David has played a critical role in the research and presentation of square and contra dance history. He has produced documentaries on important contra dance figures including Bob McQuillen, Dudley Laufman, and Ralph Sweet, and has created multiple dance and music projects including the Square Dance History Project. He has also served as president of the CDSS board.
---
Sarah VanNorstrand
Sarah makes her first appearance at Lady of the Lake. Living now in Vermont, she grew up in the contra dance world. For the past 15 years, she has been sharing her love of contras through clear and engaging calling along with a contemporary repertoire of dances. Her love of social dancing and her joy in sharing it is evident and infectious. As a caller she makes sure all dancers are having a wonderful time connecting with the music and with each other. Sarah will be calling two contra dance workshops as well as leading a callers' workshop.
---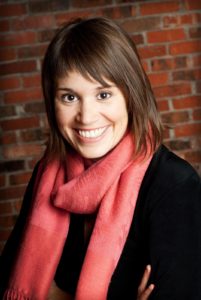 Wendy Graham
Wendy brings with her Lady of the Lake debut an enthusiasm for all things dance. A self described "dance maniac," she will call for an English Country dance workshop, lead a English country callers workshop, and offer a wide range of couple dances. Wendy encountered folk dance when in Denmark as a teen. Soon after, she attended the John C. Campbell Christmas School and encountered Appalachian squares and running sets, Scandinavian turning dances, and English Country dances and contras; she hasn't missed a Christmas since. She danced in Glen Echo and other dance venues in the DC area, then began calling. She did a six month practicum with Bob Issacs in New York City. Since 2005, she's been at the center of dancing in Durango, CO as an organizer and caller. Wendy values respectfully changing tradition, such as with techno contras and gender free calling. She has served terms on both the CDSS board and the Lloyd Shaw Foundation.
Sound
Ken Glastre and Roy Curet will be making sure the sound systems optimize the voices and music!
Registration opens January 15, 7:00am